Sun on the Mountain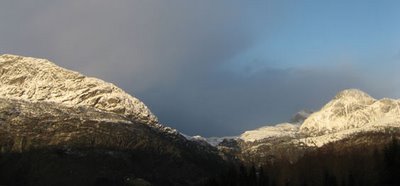 The mountains from the hill behind the studios.
This morning we had some sunshine - it makes a heck of a difference!
You cannot actually see the sun, it is hidden behind a mountain - but it shines on other mountaintops. I ran to the studio to take some pictures. Here is what happened in the matter of two hours.